Daccord Press 
is a small press publisher of 21st century's writers who are writing in print, eBooks and Audible books to reach the many readers who eager to hear new voices in all fiction genres and non-fiction topics.   OUR WRITERS bring meaning to the world we live in, we are among the many voices that represent a diverse global world to tell the story about who we are, when you read our work you know why our voices can make a difference to the lives of those who cannot speak.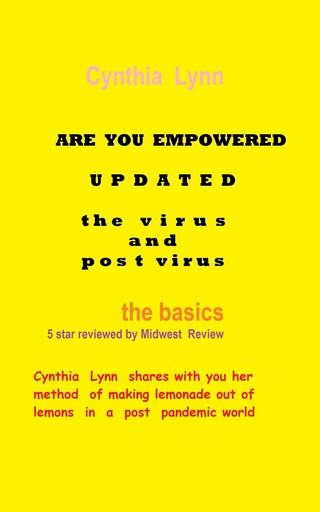 Cynthia Lynn's book is a 97 page digital eBook financial primer topic content and indexed just for you, especially during this pandemic when there is so much uncertainty, this book makes a great "reference" to keep for handy access to all the topics and whatever you need to reference to make the most out of your money, solve problems with bills that you see as overcharges or have been unfairly charged for, how to solve any financial issues you have or might have, plus you can reference the steps you can take to improve your lifestyle by better handling of your money, Cynthia Lynn's eBook reference handbook give you the information you need to make lemonade out of your lemons.

AUTHOR NEWS:
Cynthia Lynn's eBook for Kindle, a 97 page reference manual was published with KDP on July 30 and is available exclusively on all amazon.com sites worldwide.